RECEIVES STANDING OVATION FOR HIS HONKY TONK PERFORMANCE LAST FRIDAY (7/21)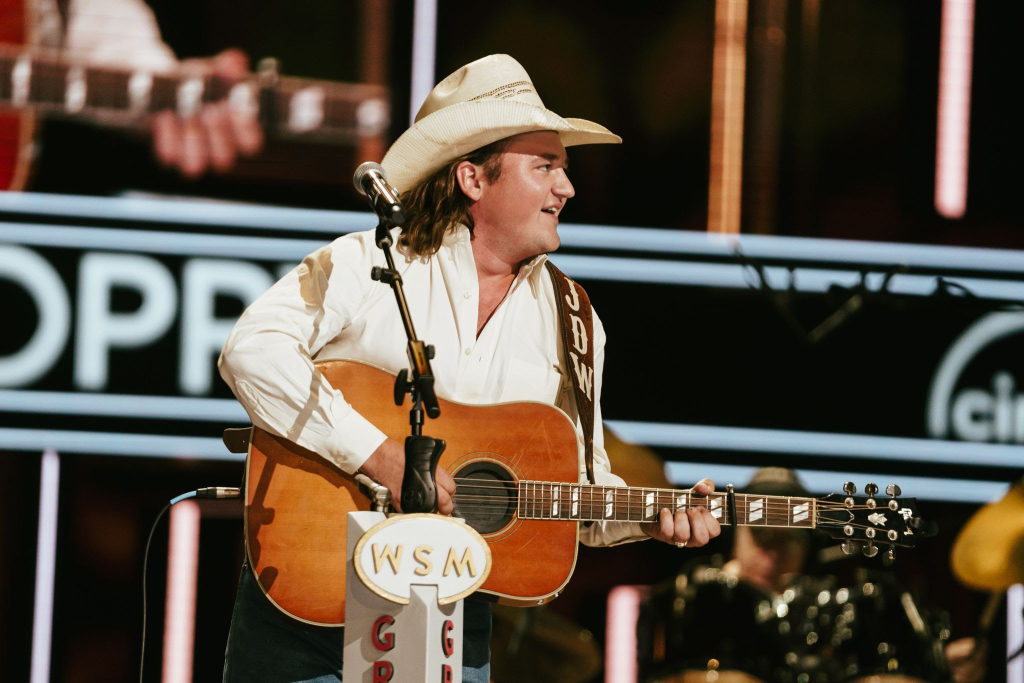 Jake Worthington Makes His Grand Ole Opry Debut (7/21) | Image by Brayln Kelly | Download Here
NASHVILLE, TENN. – Stepping into The Circle onstage at the Grand Ole Opry for the first time on Friday (7/21), country's rising cowboy Jake Worthington experienced the moment he's dreamed of since he was born.
"I wouldn't change a thing about my life, and being here is a really big reason why," Worthington shared teary-eyed from The Circle. "This is the greatest honor, to be here on the stage where all my heroes stood."
Raised on foundational country like George Jones, Keith Whitley, and Merle Haggard, and more, the Texas native set his sights on his Opry debut from a young age, holding the country music pillar in such high esteem that he didn't want to watch a show until he had earned the privilege of playing at the hallowed hall.
Bringing "true traditional country in its most pure form" (Saving Country Music) to the country music institution, Worthington gave the audience a taste of his honky-tonk stylings with an upbeat, playful performance of "Single At The Same Time," a helping of "hearty heartbreak country" (Billboard) with "State You Left Me In," and an acoustic performance of standout ballad "Closing Time." Met with a roaring standing ovation, Worthington showed his heartfelt appreciation as he exited from the pinnacle moment with a tip of his cowboy hat.
Next up, he continues bringing "gorgeous beer-joint purism" (Texas Monthly) from his self-titled debut album to audiences nationwide, performing at fairs and festivals including TidalWave Music Festival, Illinois State Fair, State Fair of Texas, and Gordy's Hwy 30 Music Fest – Texas Edition, supporting ERNEST this fall on his This Fire Tour, and opening various dates for Lainey Wilson and Ian Munsick.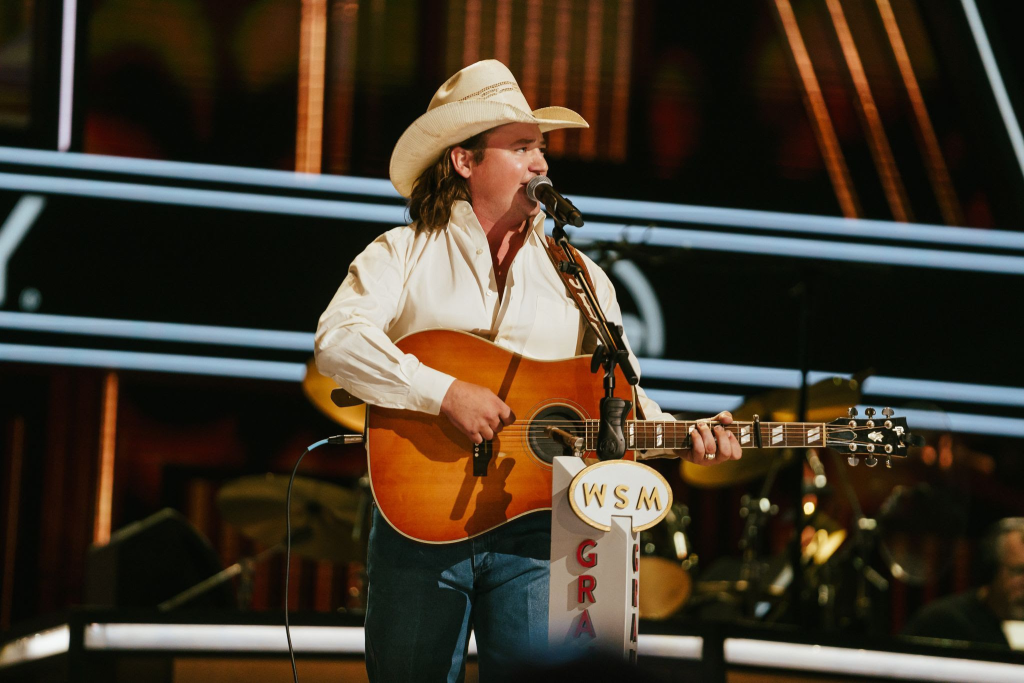 Jake Worthington Makes His Grand Ole Opry Debut (7/21) | Image by Brayln Kelly | Download Here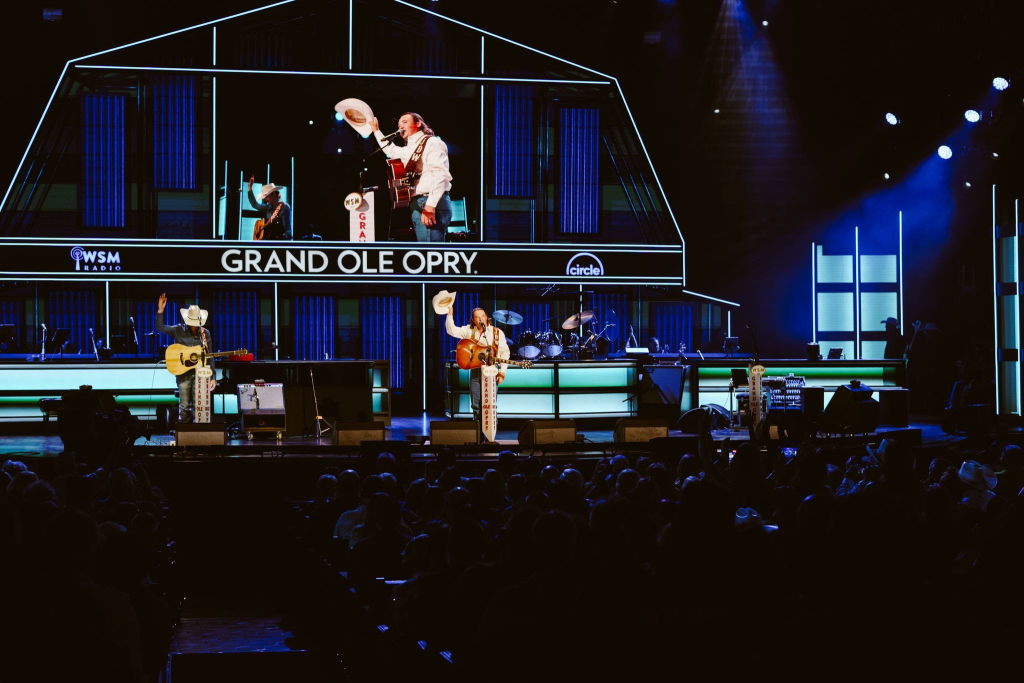 Jake Worthington Makes His Grand Ole Opry Debut (7/21) | Image by Brayln Kelly | Download Here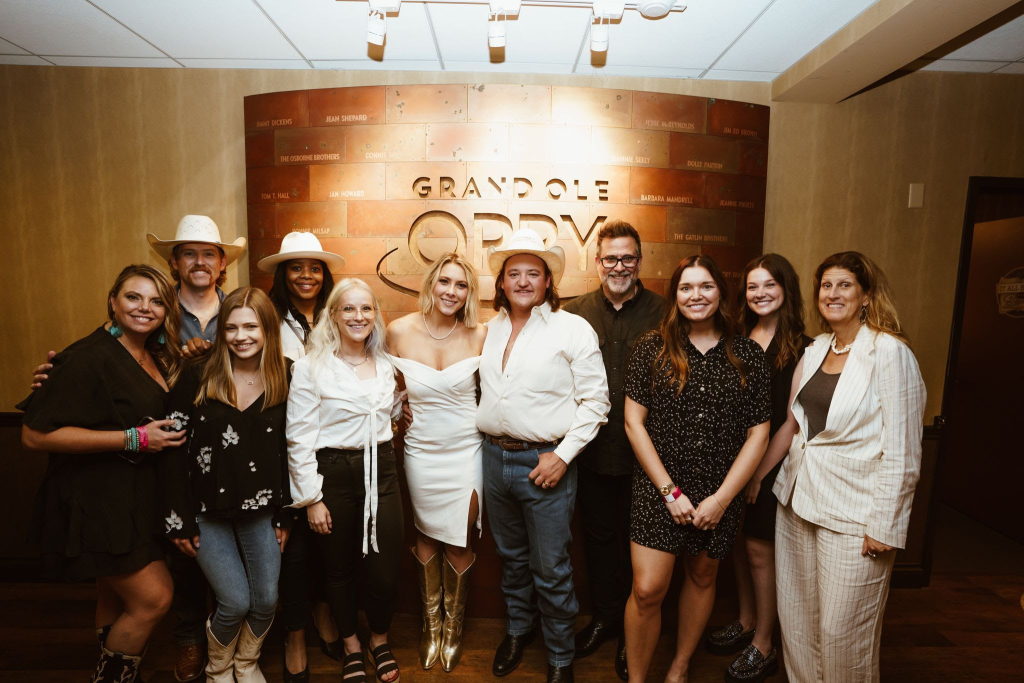 Jake Worthington Celebrates His Grand Ole Opry Debut (7/21) | Image by Brayln Kelly | Download Here
PHOTO ID (L-R): Tiffany Weinschenk, Jacob Boyd, Big Loud's Jessica Hood, Candice Watkins, and Emily Smith, Sophie Worthington, Jake Worthington, Big Loud's Troy "Tracker" Johnson, Brittani Koster, Mackenzie Pepper, and Kimberly Gleason